The only George Harrison song The Beatles ever released as a single
-->
If you look at The Beatles' great run as a band, you see a bit of a hierarchy. While people called them the Fab Four — and they certainly seemed that way early on — it was often John Lennon and Paul McCartney acting as senior Beatles with George Harrison and Ringo Starr serving as junior partners.
Vote your favorite Beatles songs!
That started pretty much as soon as the band got together. As the youngest Beatle, George took years to stand as an equal in John's eyes. And Ringo was the last Beatle to join the group. Just as importantly, John and Paul wrote nearly all the band's songs prior to 1965.
In the studio, producer George Martin never planned on devoting much time to George's songs, and the quiet Beatle grew insecure because of it. You saw that in "Taxman," a solid Harrison track from Revolver. Due to time constraints, Paul ended up playing the guitar solo on the song.
Follow us on Facebook and Instagram!
So it's no huge surprise the band never released a single of George's until the very last studio album (Abbey Road). When George finally got his single (a double-A side with John), it took a blockbuster composition.
George's 1st Beatles single was 'Something' from September 1969.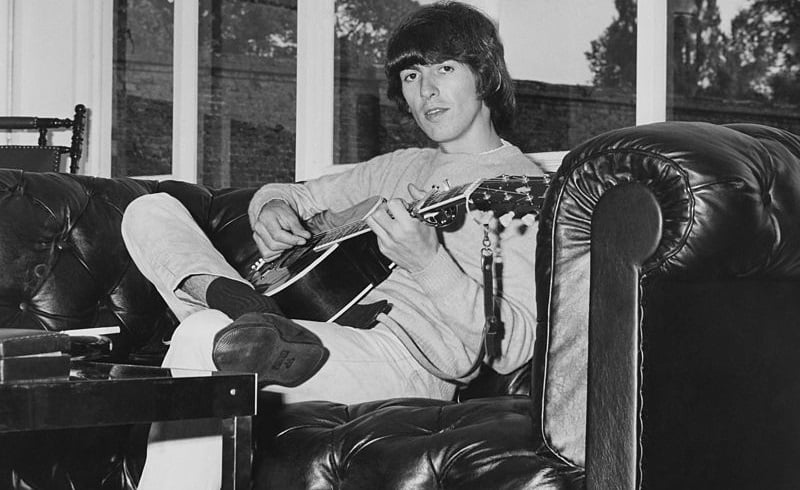 -->
By the time Abbey Road hit record stores in late 1969, John had already told his bandmates he was quitting the group. Though Let It Be wouldn't appear until the following year — right when Paul would announce he was leaving the band — The Beatles knew they were finished as of September '69.
It wasn't until that late date that George saw his first song go out as a Beatles single. But he'd saved his best for last: It was "Something," the ballad that inspired countless cover versions. In an interview with David Wigg on BBC Radio-One right after its release, George had a sense of humor about it.
"They blessed me with a couple of B-sides in the past," he said. "This is the first time I've had an A-side. A big deal, eh? Ha-ha."
In many ways, it was a big deal. Both John and Paul acknowledged it was George's best work — and maybe the best song on Abbey Road. It was so good it even changed the dug-in perspective of George Martin.
"It was a great song," Martin said in Anthology. "And frankly I was surprised that George had it in him."
'Something' became 1 of the Beatles' top US hits.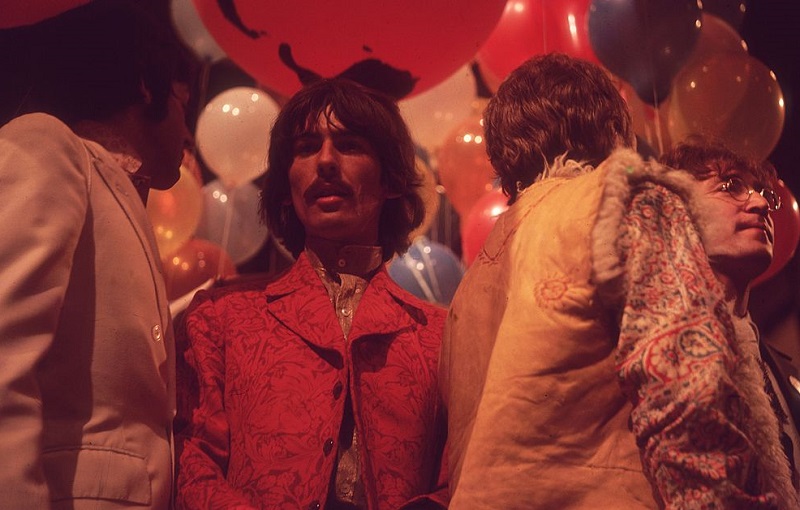 In tradition of the smash double-A side of "Penny Lane" and "Strawberry Fields Forever," George's masterpiece hit record stores with John's "Come Together" on the other side. It peaked on the Billboard Hot 100 at No. 1 in November '69. But it didn't go away for a long time.
-->
In fact, after "Hey Jude" (19 weeks), "Something"/"Come Together" (16 weeks) had the longest life of any Beatles single on the Hot 100 chart. It was quite an achievement for a songwriter who'd been living in the shadow of the Lennon-McCartney colossus for so long.
To George, he had been going about his business as usual. It was the public that hadn't been paying attention. "I thought these, 'Something' and 'Here Comes The Sun' [were] ok … maybe a bit more commercial but as songs not much better than my songs on [The White Album]," he told Wigg.
What's more (though he wasn't leaking anything about the Beatles' breakup), he knew there'd be more to come. "There's been lots of songs I've written which I haven't got 'round to recording," he said. "So, you know, in my own mind I don't see what the fuss is."
Soon enough, he'd make quite the fuss with his breakout solo record All Things Must Pass, which became a bigger hit than John or Paul's solo debuts.
source: Cheat Sheet
Share the page and your opinion with other Beatles fans!
Beatles, Beatles song, Beatles song, Beatles cover, John Lennon, Paul McCartney, George Harrison, beatle, song, songs, music, Abbey Road, Something