The Beatles' Final Rooftop Concert Is Getting an IMAX Release
Follow us on Facebook and Instagram!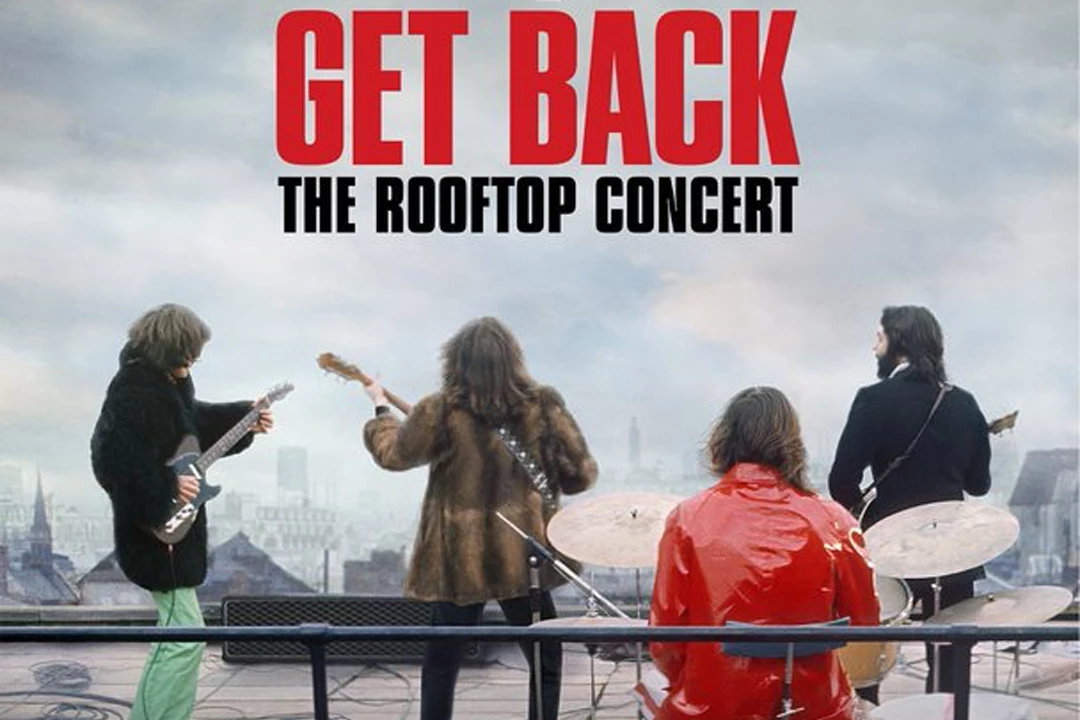 -->
Peter Jackson's recent documentary The Beatles: Get Back struck an emotional chord with Beatles fans everywhere. It was an incredible gift to see the journey of the Fab Four as they set out to write 14 new songs against a ticking clock. Of course, the documentary's most unforgettable sequence was The Beatles' last live performance. The Disney+ documentary featured the performance in its entirety for the first time ever. And now The Beatles' iconic show will release in a bigger and better way than ever before. The Beatles and their famous rooftop concert are coming to IMAX.
Vote your favorite Beatles songs!
The Beatles: Get Back-The Rooftop Concert will play on the IMAX screen for one night only. Fittingly, The Beatles played their concert on January 30, 1969. And they will arrive at IMAX theaters on January 30, 2022. 53 years later. A perfect birthday celebration for this famed event. The screening will also include a filmmaker Q&A with The Beatles: Get Back director Peter Jackson.
Megan Colligan, president of IMAX Entertainment, shares, "Ever since Peter Jackson's beautiful and illuminating docuseries debuted, we've heard non-stop from fans who want to experience its unforgettable rooftop performance in IMAX. We are so excited to partner with Disney to bring 'Get Back' to an entirely new stage and give Beatles fans everywhere a once-in-a-lifetime opportunity to watch and hear their heroes in the unrivaled sight and sound of IMAX."
-->
We can imagine this will be a truly moving, immersive experience. Almost like sitting on the rooftop with the band. Tickets are on sale now for the January 30th event.
For those who can't make it to an IMAX screen, fear not. The rooftop concert will also receive a global theatrical engagement from February 11-13. The Beatles: Get Back will also release on Blu-ray and DVD in the U.S. on February 8. And, of course, The Beatles: Get Back streams now on Disney+.
Do you like this article? Tell us your opinion! Think of other Beatles fans and share it!