The untold story of the Beatles' last concert
Follow us on Facebook and Instagram!
Was it John, Paul or George who decided that the Beatles' last concert would be played 50 years ago at San Francisco's Candlestick Park?
One thing is certain: it wasn't Ringo Starr.
Vote your favorite Beatles songs!
-->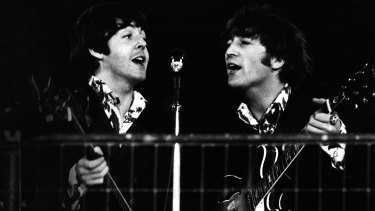 According to Starr, John Lennon was the most insistent.
"There was a big talk at Candlestick Park that this had got to end," the affable drummer said later. "But I never felt 100 per cent certain 'til we got back to London.
"John wanted to give up more than the others. He said that he'd had enough."
If so, it was Paul McCartney who realised how momentous an occasion this final scheduled appearance would be. ( They later appeared unannounced on the roof of their London Apple Corps headquarters in January 1969 to perform the five songs which appear in the movie, Let It Be.)
McCartney asked their press officer Tony Barrow to record the Candlestick concert on his hand-held audio cassette recorder. Sadly Barrow forgot to flip the tape over after the initial 30 minutes – so there is no full recording of McCartney singing the final song, Little Richard's Long Tall Sally.
In the most famous photo of that last scheduled Beatles concert, only the three guitarist-songwriters are seen being escorted to the stage, McCartney carrying one of the cameras he and Lennon used during their 11-song set.
"Before one of the last numbers we actually set up this camera," George Harrison recalled. "We set it up on the amplifier and Ringo came off the drums, and we stood with our backs to the audience and posed for a photograph, because we knew that was the last show."
None of the fans at Candlestick Park on August 29, 1966 knew what an historic occasion they were witnessing. Nor that their ticket stub would become a collector's item.
The totally unsuitable venue – a baseball and gridiron stadium – could hold 42,500 people, yet only 25,000 tickets were sold. Still, the Beatles look happy in all the published shots. Yet they called it a day – after nine years on the road and an estimated 1400 gigs – at the height of their fame.
What made them quit?
Meanwhile, San Francisco has a series of events planned for the 50th anniversary of 1967's "Summer of Love" – the soundtrack of which was hugely influenced by the Beatles' decision to quit live performances. (All You Need Is Love and Sgt Pepper's Lonely Hearts Club Band, both written in 1967, became the anthem and album of the Summer of Love respectively).
-->
But why – after 50 years – is anyone still interested? After all, many of their contemporaries are still touring. Dylan; the Rolling Stones; Paul Simon; the surviving members of the Who; and a reinvigorated Brian Wilson, the genius behind the Beach Boys.
McCartney himself was the final act at Candlestick Park on August 14, 2014 before the stadium was demolished. "We got so pissed off [the last time we played here], we never did it again," he joked to the sell-out audience of 49,000, before playing about 40 songs, many of them Beatles classics.
But no band in history has had the immense cultural influence or the global impact that the Beatles did. So what made them quit touring?
One hint is in their playlist that last night. They opened with Lennon singing Chuck Berry's Rock and Roll Music (from Beatles for Sale, 1964). Then McCartney's She's a Woman, the 1964 B-side of Lennon's I Feel Fine (their eighth single) which came later in the set.
Harrison sang lead vocals on his own composition, If I Needed Someone, from the 1965 Rubber Soul album – as did Starr on the Lennon-McCartney song they'd given to the Rolling Stones for the struggling London band's first Top 20 hit single in 1963. Day Tripper (1965) and Baby's in Black (1964) were genuine Lennon-McCartney collaborations.
Then came Yesterday (1965: McCartney was the only Beatle on the recording); and Lennon's autobiographical Nowhere Man (1965).
Only one song had been written in 1966, and that was McCartney's Paperback Writer.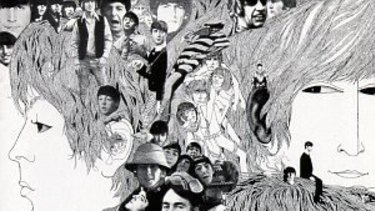 The point about the Beatles' last concert is that there were no new songs on the playlist. Yet earlier that month they had released Revolver, their seventh album (judged by many music magazines as the greatest of all time).
Imagine a band today not taking the opportunity to showcase new songs such as Eleanor Rigby, Here, There and Everywhere, Yellow Submarine, Taxman, I'm Only Sleeping, Good Day Sunshine, Got to Get You into My Life or Tomorrow Never Knows.
So why didn't the Beatles play any of them that night?
A tour most horrid
-->
They couldn't.
The songs they conjured up in the Abbey Road studios for Revolver had already outgrown their ability to play them live. At Abbey Road they were trying new things (which would soon include McCartney conducting a 41-piece orchestra for A Day in the Life).
But on "the road", they were still four very good friends who had gone through an extraordinary transfiguration (more like four Spidermen than Jesus).
Lennon was already over the comparison with Jesus before he arrived in the US. Maureen Cleave's interview with him for the Evening Standard hadn't raised an eyebrow in Britain when it was first printed, but when a few selected comments were republished in America's Bible Belt, all hell broke loose.
"Christianity will go," Lennon had said. "It will vanish and shrink. I needn't argue about that. I'm right and will be proved right.
"We're more popular than Jesus now."
But even before the band arrived in the US, they had already endured a horrid tour. After three concerts in Germany, they had flown – amid death threats – to Japan. They were due to play five concerts at the Budokan Hall, a sacred martial arts venue. Japanese right-wing students threatened militant action against "Western decadence".
Ultimately nothing happened. Yet their Japanese concerts shocked the Beatles. For the first time in years they were able to hear themselves play live, without the obliterating teenage screams of Beatlemania. And if they had any doubts about how bad they sounded live, this confirmed it.
From Japan it went downhill. Manila was next, in the days of Philippines dictator Ferdinand Marcos and his wife, Imelda. The Beatles arrived and were separated from manager Brian Epstein and their entourage. The following day a major diplomatic incident blew up when the band was criticised for not attending a reception at the Presidential Palace organised by Imelda. It was the first they'd heard of it.
The Beatles were drummed out of the country with a hostile, spitting crowd at the airport and headlines about how they had "snubbed the First Family".
'I'm not a Beatle anymore'
-->
They arrived in Chicago for their first two shows on August 11 to the "Bigger than Jesus" media storm. Epstein insisted Lennon make an apology: he did.
Harrison – the most spiritual Beatle – put it best: "I agree with what John said. That doesn't mean I'm against religion. He was making a serious point, but his remarks were taken out of context."
Two days after they arrived in the US, Revolver went to No.1 in Britain's album charts. But, despite Lennon's apology, the hate mail continued. The Ku Klux Klan threatened to picket their concert in Washington DC. Five white-masked KKK supporters did turn up – but were dwarfed by the 32,000 Beatles fans. Then came "the Memphis Incident".
Memphis is Elvis territory. The city of Graceland, the home of their one-time idol. On August 19, the Beatles were due to play two concerts. Before the first Memphis concert, their entourage got an anonymous call saying "one or all of the band will be assassinated during the performance". No one was in any doubt which Beatle would be the primary target.
Outside the stadium the KKK nailed a Beatles record to a wooden cross, vowing vengeance.
All went well in the afternoon concert. But inside the stadium that evening, a firecracker was thrown onto the stage.
According to Barrow: "All of us at the side of the stage, including the three Beatles on stage, looked immediately at John Lennon. We would not at that moment have been surprised to see that guy go down".
Lennon would be assassinated 14 years later, on December 9, 1980.
The day after Memphis they were due to perform at Crosley Field, Cincinnati, but again there was concern for their safety – this time because of torrential rain and lightning. The promoters had failed to build the promised canopy, forcing the Beatles to postpone a concert for the only time in their careers. McCartney was physically sick at the thought of being electrocuted on stage.
The Cincinnati concert was rescheduled for the following day, which meant they had to perform twice in one day in two cities 550 kilometres apart (the second performance was in Missouri).
No wonder the initial excitement about touring had waned. By the time they arrived in San Francisco on August 28 after playing at Dodger Stadium in Los Angeles, the die was cast.
The Candlestick Park show began at 8pm, compered by local DJ "Emperor" Gene Nelson. There were four support acts: The Remains, Bobby Hebb, the Cyrkle and the Ronettes. Immediately it became clear fans were going to have a difficult time. It was a cold, foggy and windy night, and the sight lines were appalling with the stage set up on second base behind a wire cage.
Backstage, the Beatles were enjoying themselves. Nelson described their dressing room as "a party" with any visiting celebrity (including singer Joan Baez) seemingly allowed in. When they eventually strolled out to play, it was 9.27pm. No official footage was shot. There were no changes of songs from their normal set, but Barrow's tape recording shows there was much more banter between the songs than usual.
-->
The last words to the audience came from McCartney as he prepared to play Long Tall Sally. "We'd like to say that it's been wonderful being here in this wonderful sea air. Sorry about the weather. We'd like to ask you to join in. Clap, sing, talk, do anything."
But the most famous sentence came from Harrison, after the amps had been packed away for the last time: "That's it. I'm not a Beatle anymore."
Share the page and your opinion with other Beatles fans!
Beatles, Beatles song, Beatles song, Beatles cover, John Lennon, Paul McCartney, George Harrison, beatle, song, songs, music, George Martin, Ringo, Candlestick park